Bingo is one of the most popular and widely played games for several reasons. It is simple, fun to play, comes in different varieties, is suitable for people of all ages and offers chances to win big.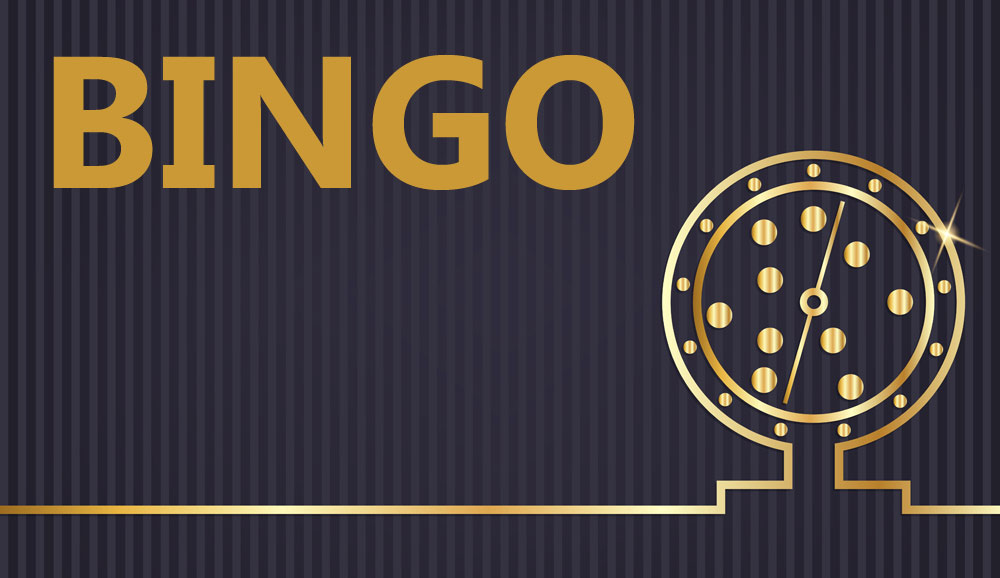 The game is a form of gambling in which players match numbers printed in different arrangements on 5×5 scorecards to those appearing on their bingo cards. The objective of the game is to be the first player to find selected numbers arranged on the card in a row.
While entirely a game of chance, there are things you can do to stack the odds in your favour and become a consistent winner. Below, we have listed tips and strategies on how to win at bingo.
1. Learn the Rules
First things first, you're going to have to read through the terms and conditions of the site you want to play on. This is very important as different online casino sites have different rules. For instance, the playthrough requirements for casinos vary. Some require players to wager their winnings as high as 40X while others require players to wager their winning as low as 10X before they can request a withdrawal.
In addition to leaning the rules, know what promotions and prizes are up for grabs and how you can win them. Also, take a look at the common bingo phrases – otherwise you'll be highly unlikely to know what going on throughout the gaming session.
2. Play at off-peak Periods
A great way to increase your odds of winning at bingo is to play when there are fewer players. Unlike the jackpot for slot games which increases when more gamers are playing, the prize money for bingo is not affected based on the number of players playing. With bingo, the fewer opponents you are up against, the more likely you are to win.
We suggest playing at off-peak times such as in the mornings or late at night and during weekdays.
3. Buy Several Bingo Cards
The most popular and perhaps the most obvious bingo strategy is to buy more bingo cards. Playing multiple cards will significantly increase your odds of winning. If a number called out isn't on one card, there's a high likelihood that it's going to be on another.
However, if you're an amateur player, start with one card and increase your game load by one card per game. This will help you keep up with the speed of the game. Additionally, if you're not using the auto-daub online, buy a number of cards that you can keep track of. This will ensure you have enough time to find the number on all cards and not miss out on numbers being called.
4. Interact with Other Players
Another important online bingo strategy is to chat with other players as you play. While this may not increase your odds of winning, there are special prizes available in the chat room that are completely separate from the base game. In addition to the prizes, members talk about a variety of issues that can help improve your gaming skills.
Bingo Strategies
There are two main systems that can be applied to bingo: Granville's System and Tippett's System. While it's not proven that these strategies can increase your odds of winning, there's no harm in trying them as they won't decrease your odds of winning either.
1. Granville's bingo strategy
This famous bingo strategy was invented by Joseph Ensign Granville, a financial writer, and investment analyst known for inventing and developing the concept of "On-balance volume (OBV)". Granville's strategy is based on the laws of probability and on the haphazardness of the numbers.
The analyst advises players to choose bingo numbers that make the card symmetric and systematic. A perfectly symmetric card has an equal number of:
High and low numbers.
Odd and even numbers
Numbers ending in 0,1,2,3,4,5,6,7,8 and 9. (For example, 21, 32, 43, 54, 65…)
2. Tippett bingo strategy
Leonard Henry Caleb Tippett, a British statistician, came up with a relatively simple system for improving your odds of winning in 75-ball bingo. His theory instructs players to use:
Numbers closer to 1 and 75 when playing shorter games.
Numbers close to 38 when playing longer games.
Just like any other game, learning the strategies and tactics of how to play bingo is essential. But, it's important to note that learning the game takes time and the best way to learn is to play as many times as you can. Additionally, following these tips and strategies will help you become a better bingo player.