An online casino bonus rarely comes without strings attached. Infact, a casino wagering requirement can pretty much always be expected when being awarded a bit of cash to play with. After all, what casino is going to give out free money which, with one flip of a card, could win the player thousands? It doesn't make smart business sense to allow condition-free playing. Any new player sampling a casino as a guest can expect to have to wager anywhere between 20 to 30 times the initial bonus before any winnings from it can be withdrawn. And in many cases, that can go up to a staggering 60…there's no hard or fast rule. Each casino has its own requirements. But with some clear casino bonus tips, there are a few ways to clear that bonus quicker, and if there's any money left at the end, take home some winnings.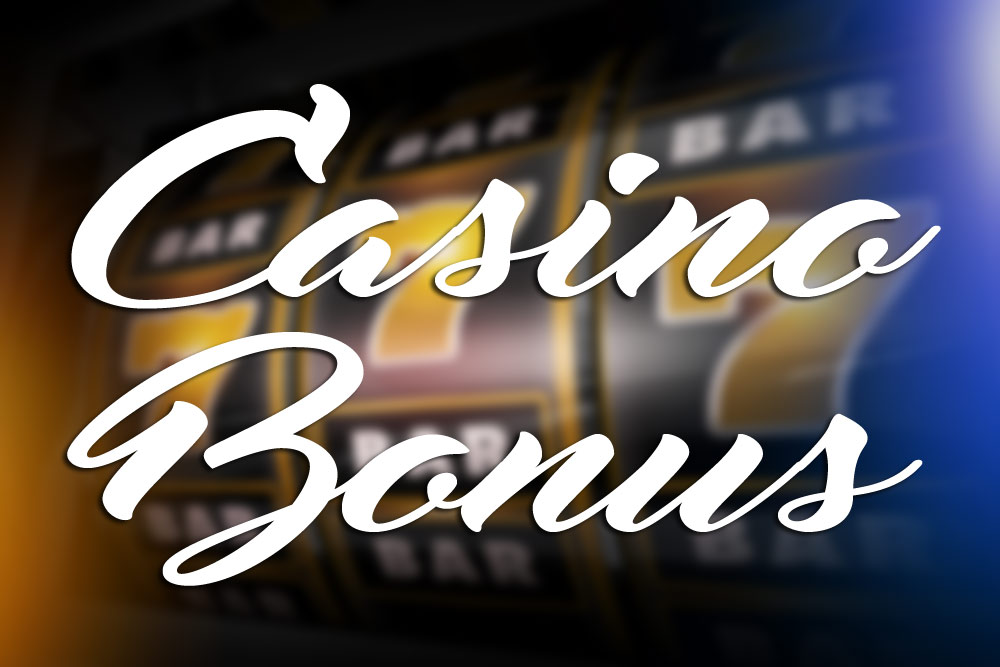 Pick the games that clear the balance the quickest
Most casinos will attach a rule to the bonus that ensures the games with the easiest wins go the shortest way towards clearing the bonus requirement. For instance, basic slots may be a 'one for one' exchange; a dollar thrown into the machine counts as a dollar towards clearing off the balance. Yet Blackjack or Roulette may only count for a quarter of the money that goes towards getting that balance cleared. So, for example, pumping £100 into the Blackjack table will not get you £100 closer; instead, it'll only go £25 of the way. This is a simple safeguard to ensure easy win games don't ruin the casino's bank balance. So simply reading up on each game's relative wagering requirement guidelines will mean a pound spent is a pound closer to satisfying the wagering requirement. It may be a bit more work on games that don't appeal to the player as much, but thinking of the bonus requirement of a work based task and less of a game is the most sensible way of seeing a possible profit at the end.
Take the money from one game, wager it on another
Following on from the above point, the easy win games can actually build up some pretty serious wagering fodder. Whilst simply playing Blackjack or Roulette will not get you anywhere near that threshold by themselves, they can make you some pretty decent cash that you can then dump into a 'one for one' game like slots. And the best thing about these card and table games is that many casinos have no issue with a 'double or nothing' policy. So, bet a pound and lose it, and then on the next turn, wager £2. If that loses, wager £4. Eventually, once you get a win, your original bet (and all subsequent wagers) will be won back. This has a twofold benefit; you're (very) slowly getting nearer to the wagering requirement threshold, but you're eventually always going to get to a win and get your money back.
Check whether real funds or bonus funds are being used
Very often, a bonus is tied to a deposit, for example, depositing £100 will see a £100 bonus, or maybe even £200…it really depends on how generous the casino feels. Yet, when you take to the tables and look to clear that wagering requirement, you start betting in the double or triple figures and see that the money is coming from your bonus funds and not your real, physical money. And guess what? A quick check of the terms and conditions then shows that bonus money doesn't count towards clearing the wagering requirement. This is a trap one can fall in when drawn in by all the glitz and the flashing lights on the casino's main page. More of a common sense move than a 'tip', but it's worth looking at where all money is being drawn from first to avoid feverishly betting with no reward.
The said truth of the fact is that most players will never get out of the 'red zone' and will use up all funds before the wagering requirement is met. However, there is an outside possibility that you can walk away a winner, albeit with a case of 'casino burnout'…you'll be seeing slots and green tables in your sleep for some time afterwards. The easiest path is to use the easy wins to build up funds, cautiously invest in the less popular games, and hope for the best.